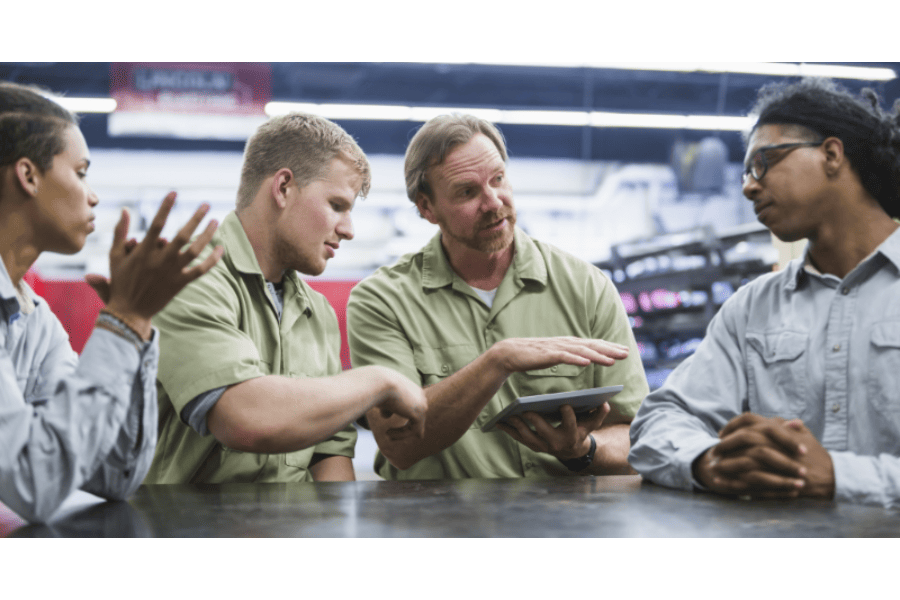 Over the last decade, traditional roles and expectations in the trade industry have changed and will continually evolve. We at RPM embrace this change to ensure that both the apprenticed and the experienced tradesman are met with continued growth and support.

Due to a record-setting demand for trade workers across the country, technicians can now expect several offers from employers with pay rates meeting or exceeding rates from the technology, financial and service fields. However, are these offers including a future?

RPM is committed to helping you create your future with a wide range of technical abilities to support the technician's continued development in the field. As the industry becomes more technologically advanced, oftentimes requiring specialized training for service and repair, training is a fundamental part of RPM's plan to partner with the technicians in the advancement of their trade and career.

Training is a journey and not a destination. At RPM we feel that training and education is something that is happening all the time. Our designed training includes classroom time, interactive online support, and on-the-job assistance. Our support system is designed to elevate a technician's skills and not just provide a quick fix to close out a call. We understand the need to work with the technician's skill set to provide a satisfactory conclusion for the customer, but to also advance the field knowledge for future service calls.

As a company, we want to support the technical advancement, customer service skills, and leadership skills to assist in the development of becoming a well-rounded technician. We realize that leverage in the marketplace is essential to the growth and success of both the technician and the company.